If you know yourself, you will find how amazing what the right hairstyle can do for your face, although you don't follow the latest hair trends. Choosing the right hairstyle is so important. Why? Because it can minimize or maximize non pleasing attributes while promoting and complimenting positive or negative ones. You can imagine that choosing a hairstyle is about doing the right thing, while cutting is about doing thing right.
There are several things you must know about yourself before you get a new haircut. One of the most important things of haircut suitability is knowing your face shape. A general rule that applies to face shape balancing is that you should try to achieve an oval shape, which is the most perfect and pleasing shape to the human eyes. To do this, long faces need shortening, just as wide faces need lengthening.
Different Types Of Men's Face Shapes
There are seven distinctive shapes that all men's faces can be categorized into. Within these shapes is room for the full range of facial features for all races. The good thing about being able to make these generalizations is that they provide guidelines for choosing the best hairstyles and others choices to make one look his best. Here, I will discuss the different types of men's face shapes and how they relate to hairstyles.
1) OVAL FACE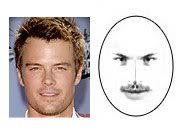 Oval is considered to be the ideal face shape for anyone to have, male or female. Unfortunately, this is a relatively rare facial shape. When it comes to hairstyle, any style of any length can be worn and will be flattering to the face. This is one shape that is best left completely uncovered by hair, so avoiding heavy bangs is the one rule of thumb for choosing a hairstyle.
Most Flattering Hair Style For Oval Face
Choosing the most flattering style for oval face is difficult at best. This is because oval is considered to be the "ideal" facial shape by hair stylists. Mathematically and aesthetically, this is the best face shape to have because one can wear virtually any hairstyle he chooses.
All the styling choices available work well with an oval face shape because of the proportions being just right. So, you can wear short, medium, or long hairstyle with less limitation than any other face. There is no need to choose a style that creates any illusory effects that make the hair and face proportions look different.
One does not need to make the face look longer or wider because the dimensions are already there. The main thing to consider is not to choose the hairstyles that hang on your face, eyes, or that just cover over your well balanced face shape.
Right Eyeglasses for Oval Faces
Almost any eyeglasses frame will fits you. But you need to keep your oval face shape. Some round frames can make your face appear round
, so avoid it. Male celebrities
who have oval face: Bucky Covington, Barry Watson
, Kid Rock, and Jude Law
.
2) SQUARE FACE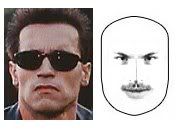 Square faces are marked by the jaw line and the hairline on the forehead forming a square. Facial features are often sharp, almost chiseled in appearance. On a man, this shape of face often makes him appear to be strong and completely virile. For the most part, choosing a hairstyle for square faces consists of finding ways to soften the edges. This is accomplished by having the hair cut in layers in a manner that makes the face seem longer. Keep the bangs off the forehead and avoid styles that require parting in the center.
Hairstyles for Square Faces
Short (but not very short) to medium lenght hair
will suit you, especially if the style is rounded in shape. Curly
, wavy
, and layers can also soften your square face. Styles with height at the crown will work in your favor, as it can make the face look longer.
Right Eyeglasses for Square Faces
You can soften a square face by wearing oval frames. Eyeglasses frames with more width and less depth also suit you.
Hairstyles to Avoid
Avoid straight heavy bangs on your long hairstyles
as this will accentuate your jaw line and squareness. Very short traditional flat tops with sharply edged sides will also accentuate your squareness.
Male celebrities who have square face are: Matt Damon, Brad Pitt, Leonardo DiCaprio, Arnold Schwarzenegger
, and Charlie Sheen.
3) OBLONG FACE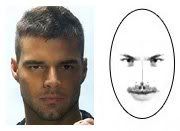 An oblong face is similar to an oval except that it is stretched out longer. Most hairstyles will work well with this facial type, but it is a good idea to choose a style that adds volume to the sides of the face. A style that includes bangs that just skim across the brows may be ideal. Any style with a full fringe will help to maintain balance and add volume where it is needed. Medium length cuts will be easier to style in a manner that flatters this face.
Hairstyles for Oblong Faces
If you want to dress your face, the goal is to make your face appear oval, shorter and broader. Short to medium length hair with bangs will cover your forehead & shorten your face. To make your face look broader, you can add fullness to the side using sideburns. Layers, wavy, & curls
hair can make your straight face look soft & smooth.
Right Eyeglasses for Oblong Faces
If you wear eyeglasses, you can wear round or square eyeglasses that have a top-to-bottom depth. It works well to minimize the length of face. If you have a larger nose, low-bridge eyeglasses frames will help you.
Hairstyles to Avoid
Long hair with the same length will make your face look even longer. If you want to wear long hairstyle, wear a layered look. Avoid very short hair close to the scalp. Avoid long spike hair with short sideburns.
Male celebrities who have oblong face: Russell Crowe, Eminem, Shaun White, and Ricky Martin.
4) HEART FACE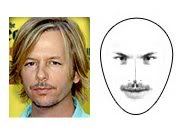 A heart shaped face is wide at both the temples and hairline, holding its size pretty uniformly to the cheekbones before narrowing to a small chin. Hairstyles for this facial shape are mostly longer, intended to add volume below the cheekbones. Most men should avoid short hairstyles that tend to emphasize the upper part of the face. Slicked back styles are also a bad idea. For the most part, one wants to avoid the appearance of being top heavy by putting too much of the hair's weight on the top.
Hairstyles for Heart Faces
With a heart face shape, your main aim should be to give some width around narrow chin, or add length at the top to balance the narrow chin. Textured & wispy layers chin-length hairstyles will suit best. Side swept fringe will flatter your forehead. Short hair with semi spiky soft layer on the top & short sides also work for you.
Right Eyeglasses for Heart Faces
To minimize the width on the top face, you can try frames with thin rim. Eyeglasses frames that are wider at the bottom work best for you.
Hairstyles to Avoid
Short & full hair on the top that are slicked back will emphasize your upper face. Too much height at the crown with heavy straight across bangs will make you look top heavy.
5) TRIANGULAR FACE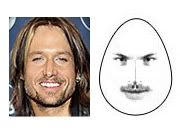 A triangular face is almost the opposite of a heart shaped face. Men with this facial shape have narrow foreheads and a wide jaw line. Hairstyles that are flattering to this facial shape seldom, if ever, extend below the neckline. Styles that add width at forehead and temples and volume on top usually look best.
Hairstyles for Triangular Faces
Layered hairstyles will help to balance and soften prominent jaw line. Short hairstyle with heavy layers on the top & sides allows hair to be rounder, fuller, & create more volume above the ears. Medium hair that taper to the jaw line with side swept bangs & shags style also work great for you.
Right Eyeglasses for Triangular Faces
Try heart shaped frames with emphasis on top.
Hairstyles to Avoid
Avoid long hairstyle that draws too much attention to your chin area. If you want to wear a long hairstyle, try to keep your hair at your nape. Thick beards will accentuate your jaw.
One of male celebrities who has a triangular face is Keith Urban.
6) DIAMOND FACE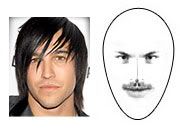 Men with a diamond facial shape have prominent, wide cheekbones and narrower foreheads and chins. Hairstyles should be chosen that add width at the forehead and chin while narrowing the cheekbones. Avoid any cut that emphasizes the ears, as this will make the face look wider than it is and may create the illusion that the ears stick out more from the side of the head than they do.
Hairstyles for Diamond Faces
Diamond face shapes need to soften the pointed forehead, balance a narrow chin and minimize wider cheek bones. Hairstyles that add width at the chin area and the forehead area, or shoulder length wispy work well. Hairstyles with bangs will work to shorten long faces and soften the pointed forehead. Styles that tuck in behind the ears also work well to show off a wonderful cheek bone structure.
Right Eyeglasses for Diamond Faces
Frames with strong brow (top lines), semi rimless, rimless, oval and cat-eye shapes will work for diamond faces.
Hairstyles to Avoid
Avoid short hairstyles with height on top, particularly ones without bangs such as faux hawk. Avoid styles that leave no hair on the neck area or the chin area. Middle parts will add length so they should also be avoided.
7) ROUND FACE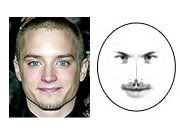 You have a round face shape if the shape is circular. It has curvilinear lines with its length is approximately equal to its width. Round face shape symbolizes peace, communication, and cute. If you have a round face, your object is to add its length and reduce its width.
How To Determine Round Face
Determining the shape of one's face is a relatively simple matter that one can do in his own home. Materials needed include a mirror that is well lit, a tape measure, and something on which one can write down measurements.
To measure one's face, the starting point should be the measurement from cheekbone to cheekbone. Place the end of the tape measure on the prominent bone just below one eye and measure to the same point on the other side of the face. Record this measurement to refer to later.
The next step is to measure the jawline. If you feel below your ear you will find the back of your jaw bone. Place the end of the tape measure on the outside of the corner of the jawbone and measure across to the bottom of the other side of the jaw. Record this measurement.
The next measurement should be of your forehead. To obtain this measurement find a point approximately halfway between the eyebrows and the hairline. Measure the width of the forehead at this point and record the number.
The last measurement you take will be the length of your face. Starting in the center of the hairline, measure straight down across the nose to the tip of the chin.
Now that you have these measurements, you can determine the shape of your face in the following manner.
A round face is approximately equal in width and length.
An oblong face is one that is longer than it is wide but does not meet the 1.5 measurement that defines an oval. A heart-shaped face has a narrow jaw line and wide cheekbones and forehead. A triangular face is just the opposite, the forehead is narrow and the jawline is wide. If a person has a square face, the width and length are approximately equal as with the circle, but the facial features are more angular. A diamond face if the jawline and forehead are narrow but the cheekbones are the widest point.
A round face is the rarest facial shape there is according to the standard methods of determining face shapes. While this facial shape features softer, more rounded features, it differs from a fat face in some important ways.
A fat face is often so overwhelmed by excess body fat that the bones of the face are almost completely lost. Another common feature of fat faces is the presence of multiple chins caused by pockets of fat that accumulate between the chin and neck.
A round face does feature some fat, but not enough to give the appearance of a fat face. It normally is only seen in the young and in the more middle aged. This is because of baby fat that has not been lost in the first case and the beginning of middle age weight gain in the second.
What Is Round Face Personality?
While not truly fat, men with round faces tend to have chubby, soft faces without any of the hard angles that many associate with masculinity.
These men also share certain personality traits. What is round face personality?
Men who have round faces are almost always naturally friendly and outgoing. They are usually quite jovial and laugh easily, even at themselves. They are often considered to by "cute" rather than handsome. Round faced men are usually happy, less inclined to wrinkles and frown lines.
Right Eyeglasses for Round Faces
Try to wear angular narrow eyeglass frames. Angular eyeglasses can help you to offset the softness of your round face. Deep color frames also can make your face look heavier.
Hairstyles to Avoid
For many people who have a round face, the goal of styling their hair is to make the face seem more narrow, more oval in shape. With that in mind, there are a few hairstyles to avoid for men with a round face.
Stay away from any hairstyle that adds volume on the sides. This can emphasize the width of the face rather than slim it. Hairstyles that kick out to the sides are also bad for the same reason.
An example of a hairstyle that adds volume on the sides.
One should really avoid traditional, side parted hairstyles and formal hairstyles. These tend to emphasize the cheeks and the width of the face. It is also essential to avoid any hair cut that features heavy, straight, or blunt bangs, such as a "bowl" haircut.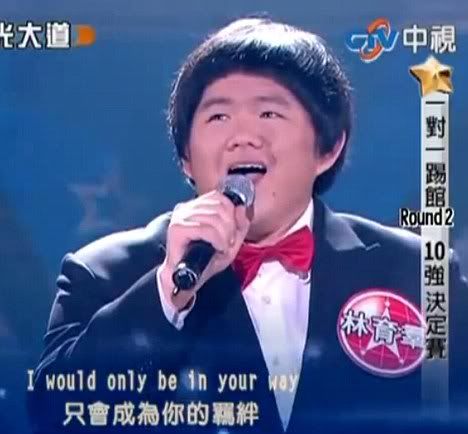 An example of a haircut with heavy bangs/bowl cut.
Choosing The Most Flattering Hairstyle For Round Face
Hairstylists around the world agree that the ideal face shape for them is an oval. Sadly, only a very few people have this perfect shape. There are many more people with what is known as round face shape. Here are a few tips on choosing the most flattering hair style for round face.
No matter what one does with the hair, the goal is to minimize the width of his face and create the appearance of an oval. Short hairstyles that add height at the crown of the head, such as spikes or faux hawks, are ideal for creating this illusion. Wearing a beard and sideburns can also seem to reduce the width of one's face.
Normally, it is a good idea to keep the sides cut short, or at least closer to one's face to avoid making the face look wide. If one is going to wear longer hair, it should be kept as straight as possible and not styled in any fashion that would add width.
Hairstyles that feature a center, or midline, part and side swept bangs work well to draw the attention away from the sides of the face. This helps to create the illusion that the face is narrower, more oval in shape.
Pictures of Hairstyles for Men with Round Faces
Gerard Butler Hairstyle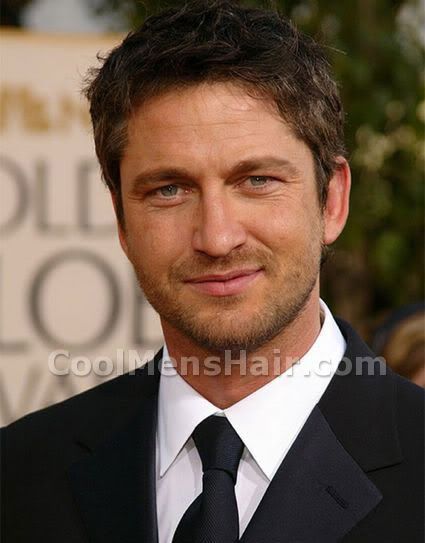 Gerard Butler hairstyle.
Gerard Butler has starred in several box-office movies including 300, dated gorgeous women like Jennifer Aniston, and manages to stay single for a very long time. Yes, for any man, he is a demi-god. The only way they will ever come close to being him is sporting a Gerard Butler hairstyle.
Well, good news, it is just so easy to obtain. You simply need to trim the ends of the hair strands continuously. In case you have not noticed, Butler has been wearing the same hair for quite some time now. It is also very manageable since the hair is short. To style it, you simply have to apply a very small amount of hair wax, and you are good to go.
However, there are prerequisites. For one, this works well for men who have oval and round face, like Gerard's. The style also looks good for men who are born with natural wavy hair.
Kevin Spacey Hairstyle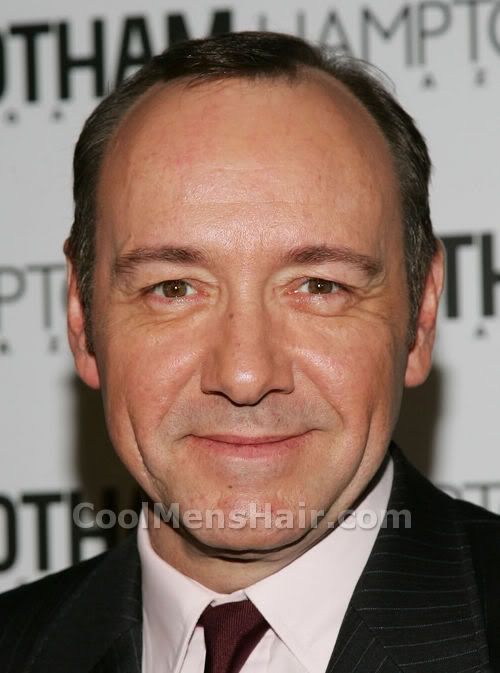 Kevin Spacey hairstyle.
Kevin Spacey is one of the most respected actors not only in Hollywood but also in Britain, where he holds a creative director position in the Old Vic Theater. Despite appearing in numerous films, he has remained discreet about his personal life, hiding as much information as possible from the public. Well, he cannot hide his hair.
Kevin Spacey's hair is very much like that of Bruce Willis's. He has several noticeable peaks at the forehead. To avoid the obvious, he wears a close-cropped hair. This works fine for him since it makes him look more sophisticated and learned. It also means he doesn't have to do so much to maintain his hair. This is also a haircut that will suit a receding hairline.
Freddy Rodriguez Shaggy Hairstyle
Freddy Rodriguez shaggy hairstyle.
Freddy Rodriguez is perhaps one of the most versatile Latin American actors in Hollywood today. He has starred in a number of independent as well as commercial films, one of which is A Walk in the Clouds. He also conquered television, appearing in Six Feet Under and Ugly Betty. Interestingly, a Freddy Rodriguez hairstyle is just as flexible as he is.
There are a wide variety of hairstyles worn by Rodriguez. There is spiky, cropped, faux Mohawk, shaggy, layered, etc. He is one who believes that the hair can do so much for characterization.
One of the most popular will be the shaggy layered hair. It is perfect for men who have medium-length hair, one that reaches up to the collar. The layered cut gives more volume and thickness into the hair and frames the face.
Freddy Rodriguez Short Hairstyle
Freddy Rodriguez short formal hairstyle.
Here, he wears his hair short in a back combed formal hairstyle. This helps to lengthen his round features. It is also easy to style just by using hair wax or gel.
Seth Rogen Short Hairstyle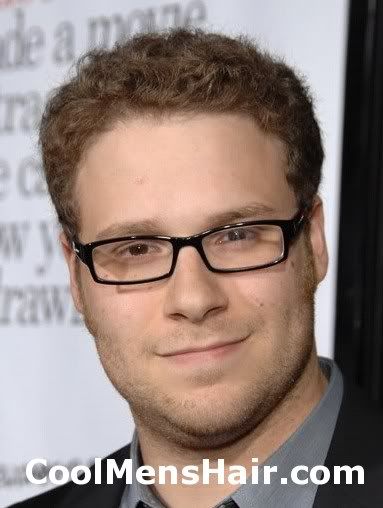 Seth Rogen short formal hairstyle.
If you have been following Seth Rogen's steps in Hollywood, you'd know that a clean-cut boy-next-door image is something not commonly associated with him. He's described as loud, carefree, and somewhat wild. So it definitely came as a shock when he appeared several pounds lighter and wearing the new Seth Rogen short hairstyle.
Nevertheless, when you try to analyze it, it's the most perfect haircut for him. It further drove the attention of many to his weight loss. It made him look a lot cleaner and fitter, especially since he's playing Green Hornet. It also made his hair more low key and manageable. He owns curly hair, which can get sometimes very frizzy.
The haircut is ideal for men who have round face. It's not totally skinny. The back and sides of the hair are just cut very short. Keep the upper portion flat, almost forming like a square.
Adam Scott Hairstyle
Adam Scott short spiky hair.
Adam Scott is a well-known actor and an Emmy Award winner. One of his best works would be playing Henry Pollard in the TV show Party Down. The program didn't last long–it only stayed for two seasons–but Adam Scott hairstyle remained popular and followed by several men.
What's the mystery about Adam Scott's hair? The answer is nothing. To get the look, you just need to have a pretty short hair, so it's easy to make jagged cuts. The hairstyle complements well to men who have round faces.
However, it's in the attitude–how the air adds more oomph to his personality. The layered cut on the top added more high, playfulness, and edge to his character. He's more than 30 years old, but the haircut makes him look more youthful and, in fact, boyish.
Andy Serkis Hairstyle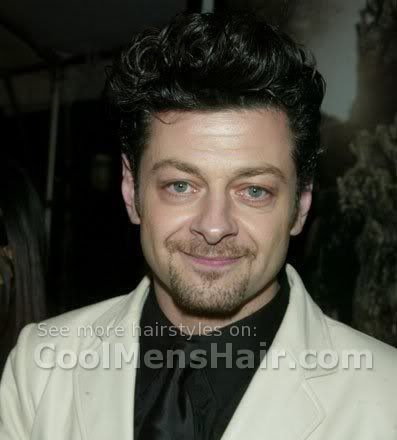 Andy Serkis curly hairstyle for round face.
Andy Serkis is a Hollywood actor who doesn't mind much about his hair. Perhaps it's because he's not planning to be a heartthrob but to be a certified character actor in the movies. Nevertheless, no one can just simply ignore that Andy Serkis hairstyle.
Serkis has a naturally curly hair. However, he may be one of those men who want to sport short hairstyle. Thus, one of the best ways to preserve the curls is to remove most of the hair strands at the side and create a jagged cut on top. This will also add more volume into his hair.
This hairstyle is also ideal for guys who have triangular face. Those over 40 can sport the same thing and find themselves looking several years younger as it brightens up the face.
Source: Internet